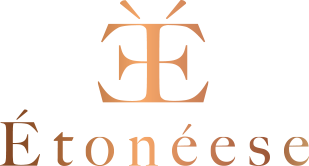 It's our honor to present you a cosmetics line that were created especially for you, to provide effective care, as well as ensure health and well being of your skin.
We offer you effectiveness supported by science and technology. Our products are designed, formulated and tested to meet our efficacy and safety standards. They are manufactured in accordance with the GMP standards (Good Manufacturing Practice). The quality and safety of our products are further attested by BSE, SACP and HC certificates.
ÉTONÉESE reflects the sensual, strong and passionate nature of women. In one word, we have combined the most beautiful feminine features with the rise of female beauty and freedom.