Whitening ingredients in cosmetics – list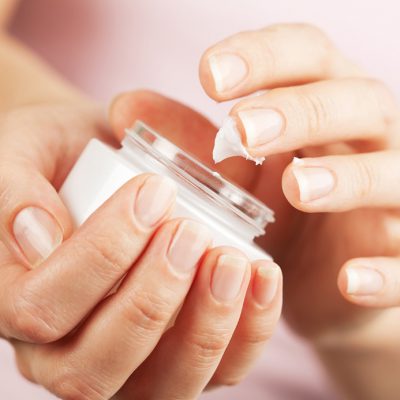 Hyperpigmentation is a common skin problem, which – in addition to sun exposure – also contributes to hormonal changes, aging and acne. If you want to lighten freckles and dark spots on the face and body, look for brightening ingredients in cosmetic INCI formulas. See the list of brightening and whitening ingredients in cosmetics.
List of the best cosmetic ingredients with brightening properties
1. Vitamin C
Vitamin C blocks tyrosinase, an enzyme the body uses to produce melanin. This makes it a natural skin lightening agent. It's a powerful antioxidant that further provides protection against further damage from the sun and environmental factors. It is worth noting that people with sensitive skin may experience burning or redness after using cosmetics with vitamin C. This is not a cause for concern and can be safely used to reduce the appearance of hyperpigmentation.
2. Alpha Arbutin
Alpha Arbutin is a safe and effective alternative to hydroquinone, a popular skin lightening ingredient that has been banned in the UK, Japan, the European Union or Australia. Alpha Arbutin is a natural ingredient that reduces pigment production in the skin and is particularly effective at removing sun spots and acne blemishes.
In order to obtain maximum benefits, it is worth looking for cosmetics, which in their formulas combine alpha Arbutin and vitamin C. Such a combination – in addition with licorice root extract – can be found in recommended and effective discolouring cosmetics from Etoneese Cosmetics.
3. Licorice root extract
Licorice root extract has been used for years in Ayurveda to brighten the skin. It is a powerful antioxidant that has a whitening and brightening effect. It neutralizes free radicals and has soothing and rejuvenating properties. The glabridine content makes it block the enzyme tyrosinase, responsible for the formation of freckles, spots and discoloration, thanks to which has a depigmenting and whitening effect. Reduces post-sun redness and evens out skin tone.
4. Kojic acid
Kojic acid is a by-product of fermentation of certain types of fungi and, like vitamin C, inhibits tyrosinase enzymes. It provides the skin with a concentrated dose of antioxidants, protecting it from the damaging effects of free radicals. The kojic acid found in cosmetics, although an ingredient of natural origin, can cause swelling and redness.
5. Retinol
Accelerates cell regeneration and renewal in the upper layers of the skin, leaving it clear and brighter as a result. Retinol is a form of vitamin A and a popular ingredient in cosmetics and treatments dedicated to hyperpigmented skin. It stimulates cell renewal, bringing healthier and new cells to the skin's surface and exfoliating the older, dead and darker ones.
6. Niacinamide
Niacinamide is a form of vitamin B3 that is involved in cell metabolism. Topical application of cosmetics with this ingredient in the INCI formula can interrupt cellular pigmentation and brighten the skin. It is also used in the treatment of acne, so it can prevent blemishes and scars. For best results, using it with other brightening ingredients such as vitamin C and retinol is a good option.
7. Azelaic Acid
Azelaic acid is an organic acid that is found in barley or rye grains. It has anti-inflammatory effects and can inhibit melanin production in the skin. It is more gentle than other acids and, unlike retinoids, can be used by pregnant women. Brightening cosmetics with azelaic acid will reduce the appearance of melasma, a type of hyperpigmentation that occurs due to hormonal changes during pregnancy.
Choosing good depigmenting cosmetics for skin with freckles and hyperpigmentation problems can be difficult. If you have tried many cosmetics to lighten hyperpigmentation without results, meet the innovative formulations of Etoneese Cosmetics, which due to the synergistic action of natural brightening and whitening ingredients provide optimal results and protect the skin from recurring discoloration. For best results, Etoneese brightening cosmetics for hyperpigmentation should be used prophylactically throughout the year.